This system was created by Larry Scott, Mr. Olympia,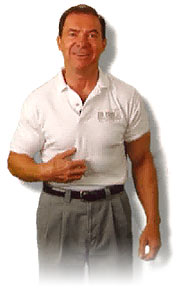 So forget about all of the celebrity's you see on TV and in magazines talking about the systems they "FOLLOW"...
Its time to go to the man who was the greatest bodybuilder on earth, more deserving than any other to wear the bejewled crown engraved... the 1st Mr. Olympia.
Larry Says,
"I have dedicated my life to developing methods to change people's bodies and I am pleased to bring you my Body To Life System. This system gets rid of all the confusion and makes looking & feeling your best simple."
Everything you will ever need to get the body, and health that you deserve.
Sincerely, your partner in health,
Larry Scott